What is SD-WAN?
A leading-edge application of software-defined networking designed to simplify branch office networking and maximize application performance.
Advantages of SD-WAN
SD-WAN solutions provide the flexibility to move quickly while maintaining a high level of performance at a low cost.
In comparison to traditional WAN, SD-WAN delivers cost reduction, 10x faster deployments, Central management, and increased cloud application performance. SD-WAN enables business managers to deploy any type of internet connection from MPLS to broadband to LTE easily, quickly, and with increased quality, reliability, and security. Below is the brief overview of SD WAN technology and its new features:


Simplify Branch Network
Provisioning is easy and fast. With a single web based portal you can configure branch locations with automated zero touch deployments. Orchestration, monitoring, and troubleshooting tools make ongoing management simple.SD-WAN makes it possible to streamline branch infrastructure by inserting network services on the branch edge, in the cloud, or in your data center.

Optimize Application Performance
Optimize application performance over private, hybrid, or internet connections with direct, secure access to enterprise and cloud applications. SD-WAN provides direct, secure access to enterprise and cloud applications, reducing latency and improving performance.

Create Branch Agility
SD-WAN enables a branch to utilize multiple links and services to interoperate with incumbent solutions. API's provided allow for integration with existing management and reporting technologies.

Reduce Costs
SD-WAN allows for savings up to 60% when compared to traditional WAN configurations. SD-WAN allows for utilization of the highest quality connections available at the lowest price at each branch location. SD-WAN can be delivered on a purpose-built hardware device, virtual machine, or an existing x86 based router.
Network Challenges Faced Today and How SD-WAN Overcomes Them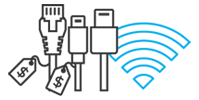 Expensive Bandwidth
Using a single WAN provider (such as MPLS) equates to additional margin for type 2 circuits (resold circuits). SD-WAN allows for you to use the low-cost provider in every branch location reducing costs as much as 60%.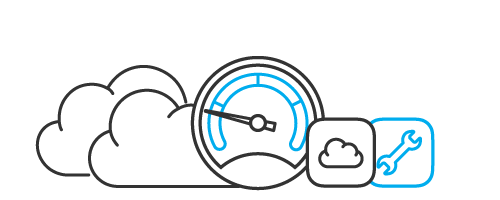 WAN Performance Visibility
Today, visibility into real time performance analytics requires expensive 3rd party applications and often more hardware. SD-WAN Provides a consolidated real-time view into performance of all your circuits allowing for quick troubleshooting and diagnosis.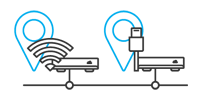 Inefficient routing
Backhauling internet traffic to a central gateway increases the load on an expensive MPLS network and degrades SaaS performance. SD-WAN allows for flexibility and steering of traffic across the most efficient and secure route.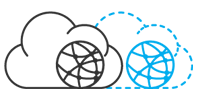 Inflexible redundancy
Allowing for a failover of an MPLS circuit requires either a VERY complex system or an entirely separate expensive MPLS network to fail over to. SD-WAN offers a secondary WAN to run in tandem or as a failover to an existing MPLS utilizing less expensive internet connections and without sacrificing quality or control.